DIGITAL MARKETING FOR ENTREPRENEURS
ENROLLING FOR MARCH 25, 2023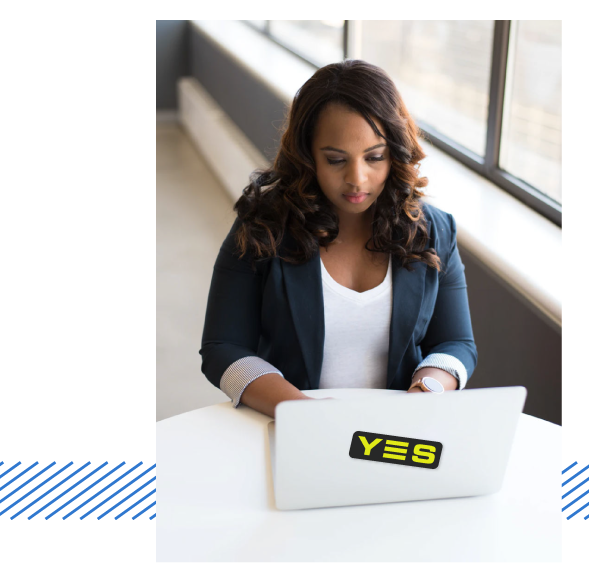 THE BLUEPRINT
Yoodle Education Services and UMKC are thrilled to announce a fast-paced Digital Marketing intensive, designed to level up your marketing skills in only SIX hours. This one-day workshop will be offered in-person or live online. Taught by industry experts with over 15 years of marketing and entrepreneurial experience, this course is ideal for entrepreneurs or business owners seeking an introduction to the world of digital marketing. This course will give you all of the essential skills you need to successfully drive your online marketing initiatives and refresh your marketing know-how.
This intensive workshop will empower you to take control of your digital marketing campaigns, even if you're relatively new to the field. Learn how to benefit from traditional content marketing techniques, use SEO to boost your brand's position in organic search results, harness social media and online advertising to reinforce your campaign, and track your campaign analytics.
You will learn everything you need to know about optimizing your conversion rate with online advertising. By the end of the course, you will know how to manage your online campaigns and how to measure their effectiveness in Google Analytics 4. If you're looking for a complete crash course in digital marketing, this is it.
Every class includes Q&A and group exercises with fellow course participants to solidify your learning. Make the most of one-to-one opportunities with the expert course trainer to tackle specific challenges related to your brand or business.
THE DETAILS:
Date: Saturday, March 25, 2023
Time: 9AM – 4PM, with a 1-hour lunch break
Cost:  $495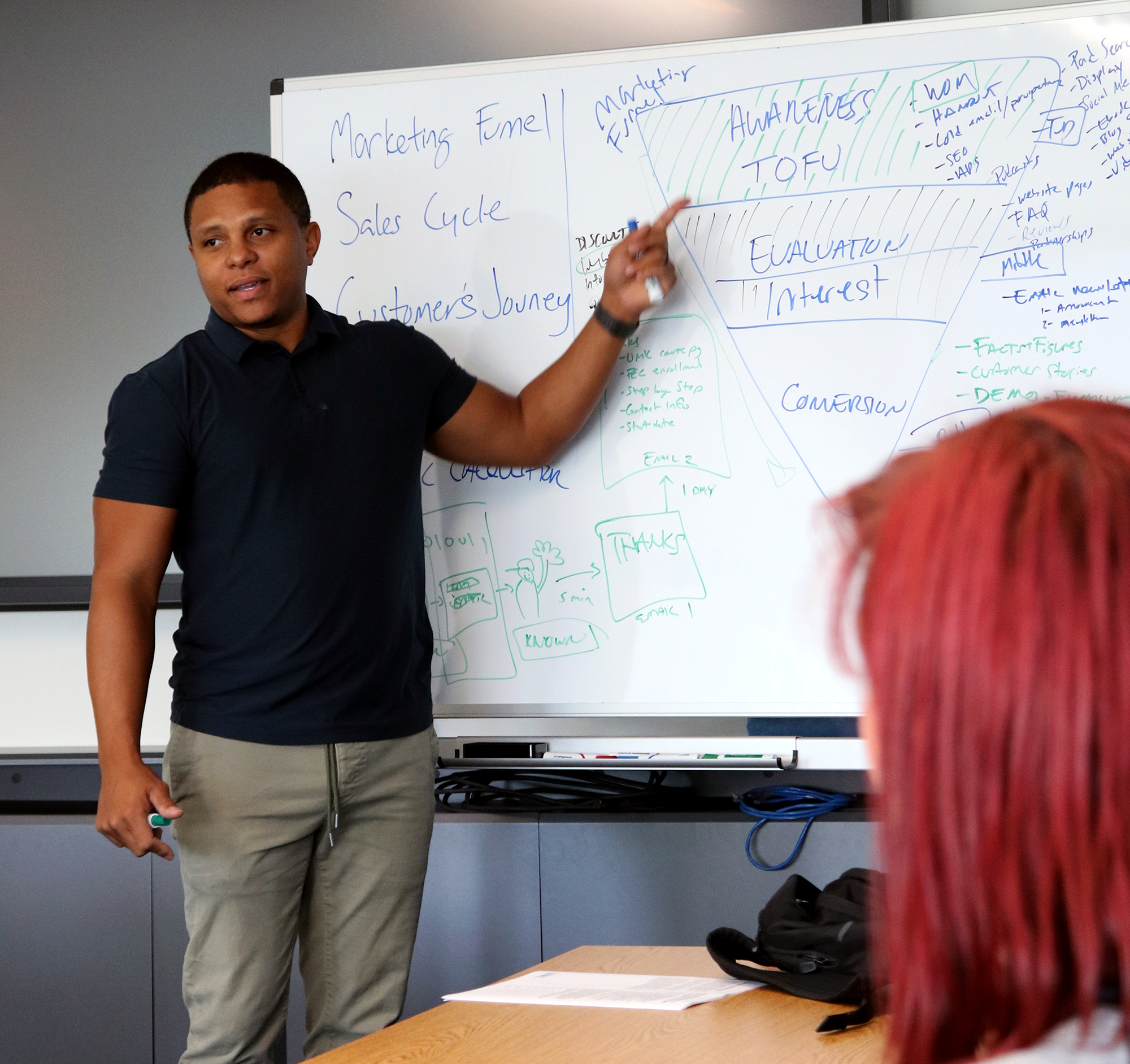 Introduction to Digital Marketing
Learn how to build new opportunities for your business
Build an effective framework: Support your digital marketing plan
Identify clear goals and find out which KPIs you need to measure
Determine your target audience and examine the best ways how to create audience personas
Content and platforms: Recognize the best ones for your campaigns
Introduction to Google Analytics 4
Explore Google Analytics functions and get a detailed rundown of its features
Find out how to create new accounts, manage permissions and user-based options
Learn how to track the information that's important to you and how you filter the data to get greater insight
Learn how to set up user accounts and profiles in Google Analytics 4
Identify your campaign's goals and choose the best metrics to track your progress toward them
Key performance indicators: What KPIs are and how to create a suitable framework to monitor them
Explore the choices for using each platform's own monitoring tools and review the best free and paid-for third-party solutions
Understanding Search Engine Optimization (SEO)
Discover why SEO is crucial to delivering your marketing strategy
Gain an insight into different SEO strategies and how they should be used
Explore how search engines rank pages
Find out how to choose the best keywords for your campaign and audience
Examine the key elements you need to optimize to make your site search-engine friendly
Understand what quality link building is and how it connects to SEO
Social Media
Learn how to build a successful social media strategy
Choose the most suitable social platform for your brand or client
Find out how you can become a good 'social listener' and why it's important
Examine how you can actively engage with your audience by building a community and why you shouldn't be afraid of negative feedback
Discover how to boost your community's organic growth with paid ad solutions
Ensure your content is aligned with all aspects of your social media plan, including goals, resources, and scheduling
Discover which types of content are needed to funnel visitors through the conversion process and generate solid leads
Which type of media works best in digital campaigns
Learn why engaging with the community and keeping up with the latest news in your field can benefit your business
Sign up for
FREE & VIRTUAL
Info Sessions
With the rapid shift of advertising dollars away from traditional media to online platforms, it is becoming increasingly important for marketing professionals to be well-versed in digital marketing & analytics fundamentals whether they work in B2B or B2C.
KEY CONCEPTS INCLUDE
Design Thinking for a Digital World
Search Engine Optimization
Students will also have the opportunity to examine these topics firsthand through group projects and exercises ranging from architecting out a personal site in WordPress, to working with an actual retail company and developing a full campaign for their final project.
Join our Virtual Info Session to learn all about this course!